Kevin Cain, Director
Aiming to cross-pollinate computer vision with traditional archaeological techniques, Kevin Cain has led INSIGHT since 02000. For INSIGHT, Kevin has organized digital cultural heritage projects in collaboration with La Mission Archéologique Française de Thèbes-Ouest (the French Mission to Thebes-West), École française d'Athènes (The French School in Athens), The National Science Foundation, United States National Parks Service and California State Parks, and more than a dozen other partners listed here. Kevin has worked at the intersection of spatial sampling and computer vision as co-founder for several start-ups, including plexus, plnar, and Photon Factory.
Kevin has contributed to dozens of papers, and for five years served as Director of the Graduate Computer Arts Program at the Academy of Art University. Under Kevin's Direction, the program grew into the largest visual computing program in the United States, comprising more than 1,500 students. Kevin has collaborated with artists including Kiran Akal, Scott Stark, Anish Kapoor, Jamie Hyneman, and Laura Duke. Kevin was founder for the yearly New Media Colloquia whose lecturers include: Brenda Laurel, Joseph Lambert, Nick Philip, Chris Landreth, Charles Ostman, and Paul Debevec.
Kevin graduated with Highest Distinction from the University of California at Berkeley and admitted to the honor society Phi Beta Kappa. While at UC Berkeley, Mr. Cain was awarded, among others, the Mask and Dagger award for Design Excellence.
Dr. Philippe Martinez, Lead Archaeologist
Philippe Martinez was born in 1963. After Art History and Archaeology studies, he obtained a Ph.D. in Egyptology and a research degree from Ecoledu Louvre in 1989. He joined the staff of the Franco-Egyptian Center in Karnak and worked there as researcch assistant until 1992. During this period, he was in charge of on site documentation, specializing in the epigraphical survey and study of the dismantled limestone monuments of the Middle Kingdom and beginning of the 18th dynasty. He also took ative participation in the thorough documentation of the monuments of Thutmes III. His interest in the use of computer science in archaeeology goes back to the 1980's, when he encoded the decoration of 12000 blocks dating to the time of Amenhotep IV – Akhenaten, discovered reused in the 9th pylon at Karnak. The database was then used under artificial intelligence techniques with the output of hundreds of virtual reconstructions belonging to the first temple dedicated to the god Aten.
Philippe Martinez joined the staff of the Laboratoire d'Archeologie in Ecole Normale Superieure in Paris where, in charge of the computer division, he tries to move forward in his methodological quest. Using 3D reconstruction in the field of monumental archaeology since ten years, he is also trying to work on the very idea of digital epigraphy in the hope of applying fast, reliable, robust and cost effective documentation techniques to the thousands of monuments actually disappearing in Egypt as well as in the rest of the world. His currennt mission takes him around the mediterranean, in Italy, Tunisia and Egypt.
Since 1999, Philippe Martinez has joined the ECHO Project (Egyptian Cultural Heritage Operation) as lead archaeologist and taken active participation in the different projects led under the banner of INSIGHT.
Michael D. Austin, Board Lead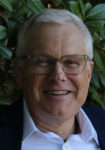 Founder, investor, and producer since 2007. 3 decades of firsts in both business development and 4th-sector development including digital preservation of Egyptian antiquities for a university museum and an Egyptian expat family's private collection. 5 years as co-founding manager at HardshellLabs, and a global ESG crowd sourcing platform in beta. 3 years as founding team leader of a private U.S. fund. 18 additional years as founder or director in LAN technologies, global talk broadcasting, animation fine art publication and distribution, industry and consumer conferences in consciousness, science, academia, or insurance. 8 years as fund raising director in nonprofits in higher education, international medical research, and regional social services.
Dr. Adam Spring, Board Lead
Dr Adam P. Spring PhD has been applying a variety of imaging technologies to heritage preservation since 2006. He was awarded the Talbert Abrams Award and First Honorable Mention by the American Society for Photogrammetry and Remote Sensing (ASPRS) for his work on the history of laser scanning. Dr Spring is also a Senior Member of the Institute of Electrical and Electronics Engineers.
Past projects include sites like The Alamo, as well as a variety of sites in multiple countries. His articles on the history of laser scanning – which are the first to clarify how the technology entered into Archaeology as a discipline – can be found at laserarchaeology.com.
Andrew Schlussel, Board Lead
Successful in leading teams of educators in schools and production studio environment to serve a variety of learners, from college freshmen to seasoned professionals. Areas of expertise include animation & visual effects software, curriculum development, classroom and online instruction, presentation skills and management. Andrew serves as Director, Global Talent Development at www.framestore.com.